Along the S-shape of Vietnam, there are many beautiful scenery in four seasons around the year and tourists can visit many places with a reasonable cost.  Here is the guide for a 12-month tour around Vietnam which will help you make enjoyable plans !
1- January
Sa Dec, Dong Thap Province: It is very well-known with a very large flower village. This is also  known as the city flower in Western where many visitors will visit in January to watch all kinds of flowers blooming. If you want to feel the festive atmosphere, vibrant, please do not miss this place. 
Da Lat, Lam Dong Province: This is the time for cherry apricot blooming in Da Lat. Each year, it only blooms exactly once, lasting for a short time, cherry apricot (Mai Anh Đào) is the most mentioned phrase here. Starting from the end of December to January, the city is suddenly covered by the dreamy pink from cherry trees growing all streets, working under these streets brings you a fresh, energetic feeling for a radiant spring. Visitors often come here to take pictures and selfies. 



Moc Chau, Son La Province: In January, Moc Chau in January is truly paradise. In the immense space of the blue sky in spring, and the deep blue of the midland mountains, there are white patches of pristine plum and plum. When you stand close, you will see each petal like a cloud falling to the earth, perched on a tree branch making the scene more poetic.




2- February
Ninh Thuan: Going to Ninh Thuan, you definitely have to visit the green vineyards. Just on occasion the grapes having new colors with ripe grapes, throughout February is the best time to "hunt" grapes. Amidst the blue sky, white clouds are the color of green buds, purple grapes, red and golden rays. At this time, the weather in Ninh Thuan is not too sunny, no rain, and very suitable for participating in outdoor activities.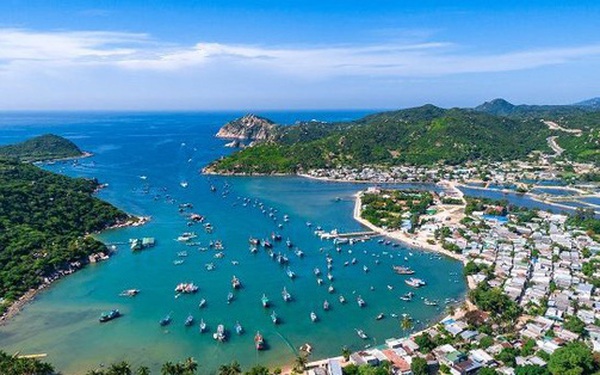 Nha Trang: Nha Trang snail season starts in February, so visiting Nha Trang on this occasion will not only enjoy the great sea atmosphere but also enjoy the delicious seafood, of which not to be missed. sea snails like hand snails, vinegar snails, blood cockles, ...




3- March
Con Dao island: Every year, around the end of March, the Con Dao terminalia catappa trees turn green to red. Coming to Con Dao this season, you will also enjoy the beautiful season of the Terminalia catappa trees as they are changing leaves and the scenery is so beautiful. 



Nam Du fishing Xenentodon cancila: Nam Du, which is famous for its specialty, has the most Xenentodon cancila fish from February to May. The meat of Xenentodon cancila fish  is not only tasty but also chewy, rolled with rice paper, served with forest vegetables which make a great flavor. So coming to Nam Du in March, you not only will be immersed in the sea scenery but also enjoy specialties that are not available anywhere.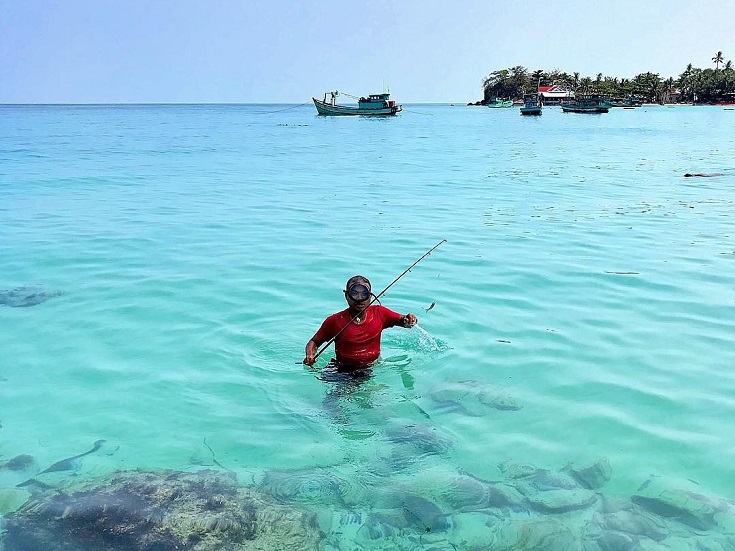 4- April 
Ly Son Island: Traveling Ly Son in April you can be assured of the weather. Transportation to Ly Son Island is very diverse, if you are far away you can move by plane to Da Nang airport or Chu Lai airport, nearby, you can choose the means such as bus, car, motorbike and take a high speed boat to move to the island. There are many beautiful places in April such as To Vo Gate, Hang Pagoda, Chua Pagoda, Dinh Thoi Loi Island, Be Island. ... Specialty of Ly Son is Garlic.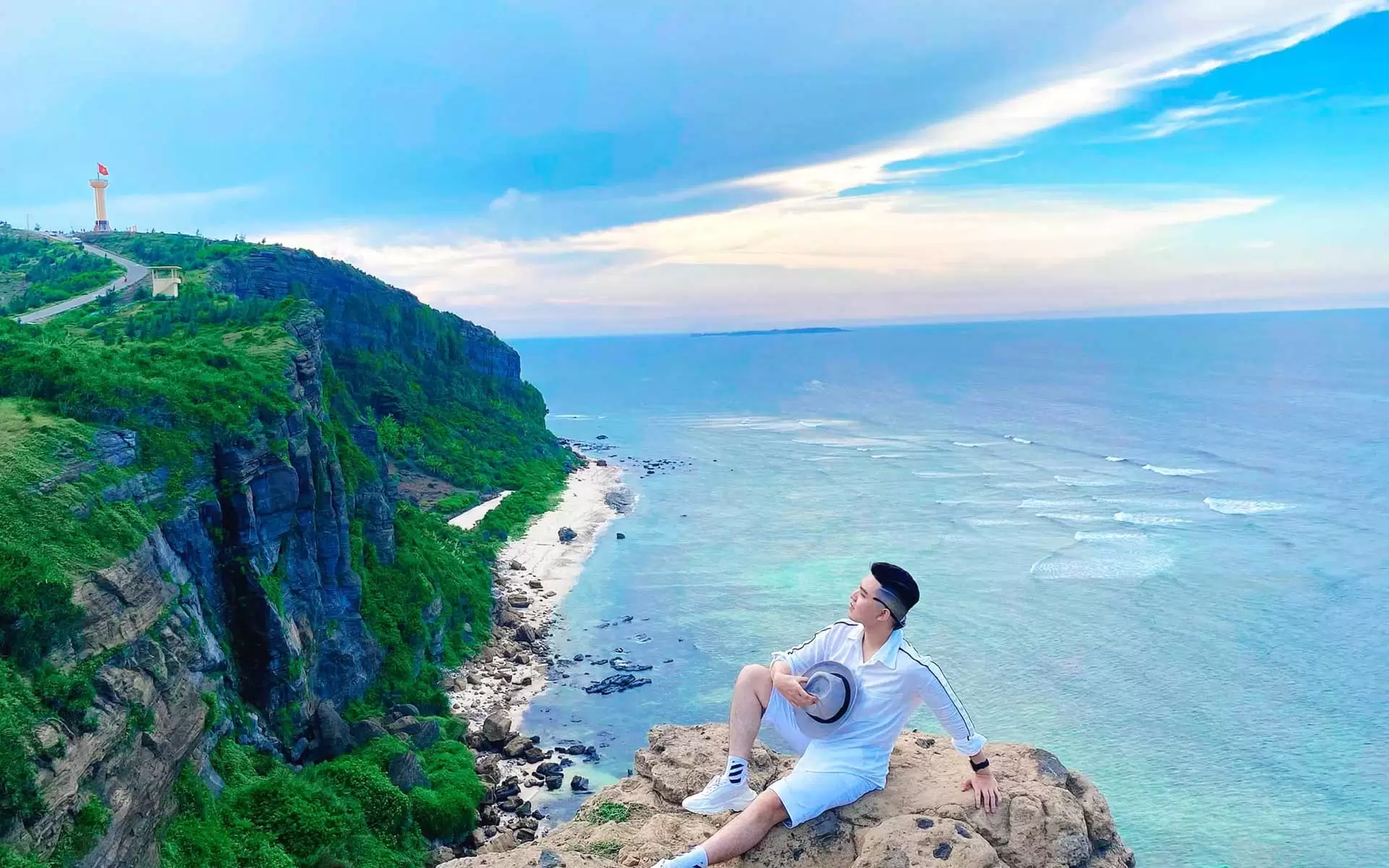 5- May 
Ninh Binh Province: In May, Ninh Binh harvest time with the golden color of rice creates a poetic scene. At this time, the fields in Tam Coc put on a bright yellow, striking the lush green side of the mountains, creating a beautiful picture of warm nature.



Hue: As an annual appointment, the yellow flower of Delonix regia blooms everywhere on the streets, calling summer on the peaceful Hue. Bright yellow flowers, gone with the wind create a carpet of bright yellow flowers on the road, along with the ancient beauty of the ancient capital to create a fantastic summer.



6- June
Moc Chau again: If you miss white plum blossom in January, then definitely have to "compensate" with the red color of the plum. In June, it is very temperate, not too cold, less rain, and very suitable for traveling. Ideally, the plum season here is full of fruit, visiting the plum garden, taking lots of  photos, picking a few ripe plums and feeling the sweetness.



Quy Nhon: In June, it is the hottest time of the year in Quy Nhon, and the best thing is to drop your soul into waves, soak in the sparkling clear blue water of the sea under the sun.