July
Can Tho: July is a time when many Vietnamese fruits are in the harvest season, when mentioning fruits, it is impossible to ignore Can Tho of the West. Favored by nature for its fertile soil and abundant fresh water, this is the place that has made famous fruits throughout the country. Coming to Can Tho in July, you will enjoy all kinds of fruits, especially this time is also a delicious strawberry and rambutan season.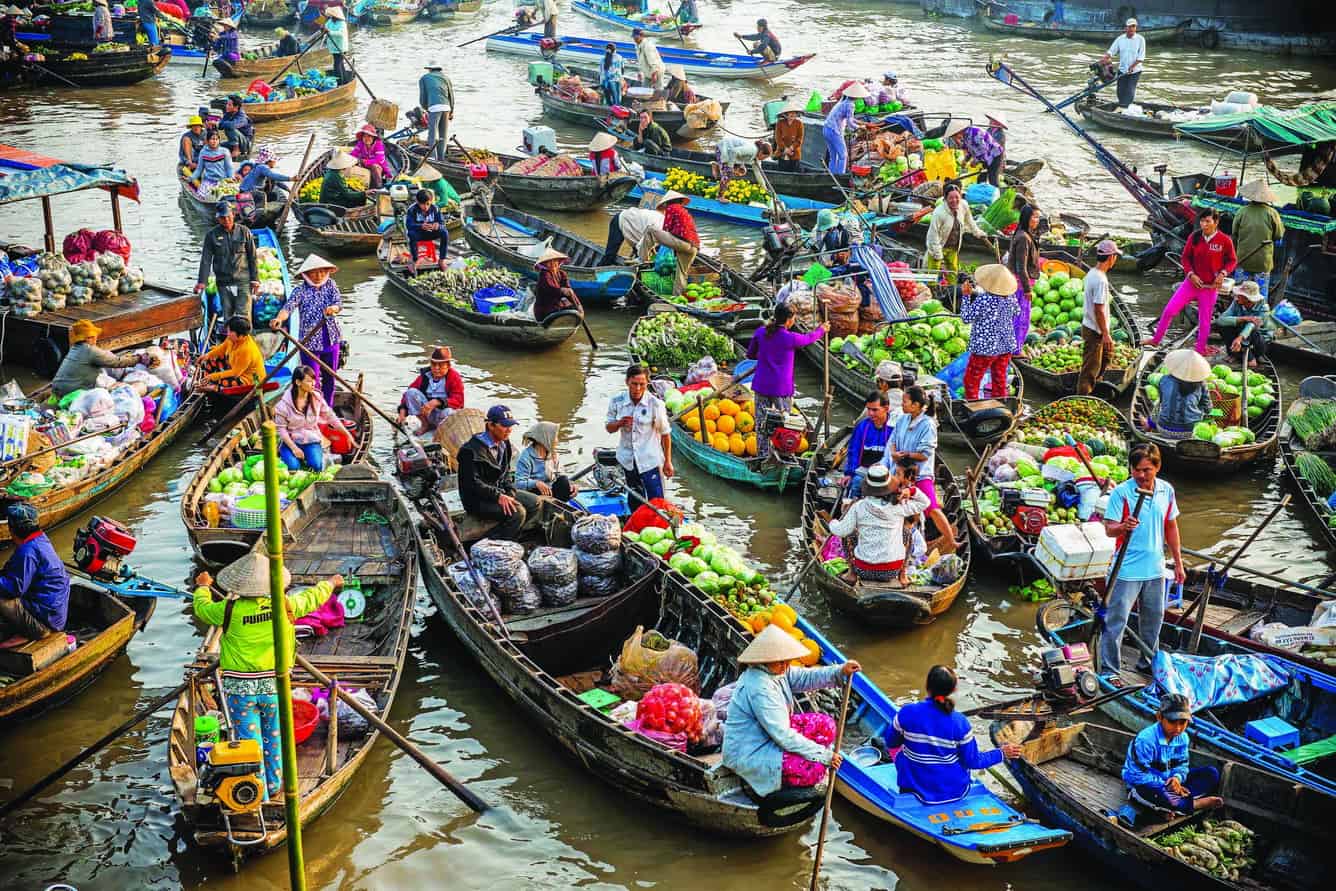 Cao Bang: Ban Gioc Waterfall is a majestic, attractive natural beauty set among the four vast surfaces of the vast green forests. The rainy season in July is also the time when the waterfall gushes, pours white foam, very suitable for trips to Ban Gioc waterfall.
August
Phan Thiet: In addition to being favored for the title of the coastal city, Phan Thiet has also been visited by many tourists nicknamed "the dragon fruit kingdom". Lush green fruit dragon gardens are also a favorite place to check in. If you visit in August, you can also see alot of heavy pink dragon fruits!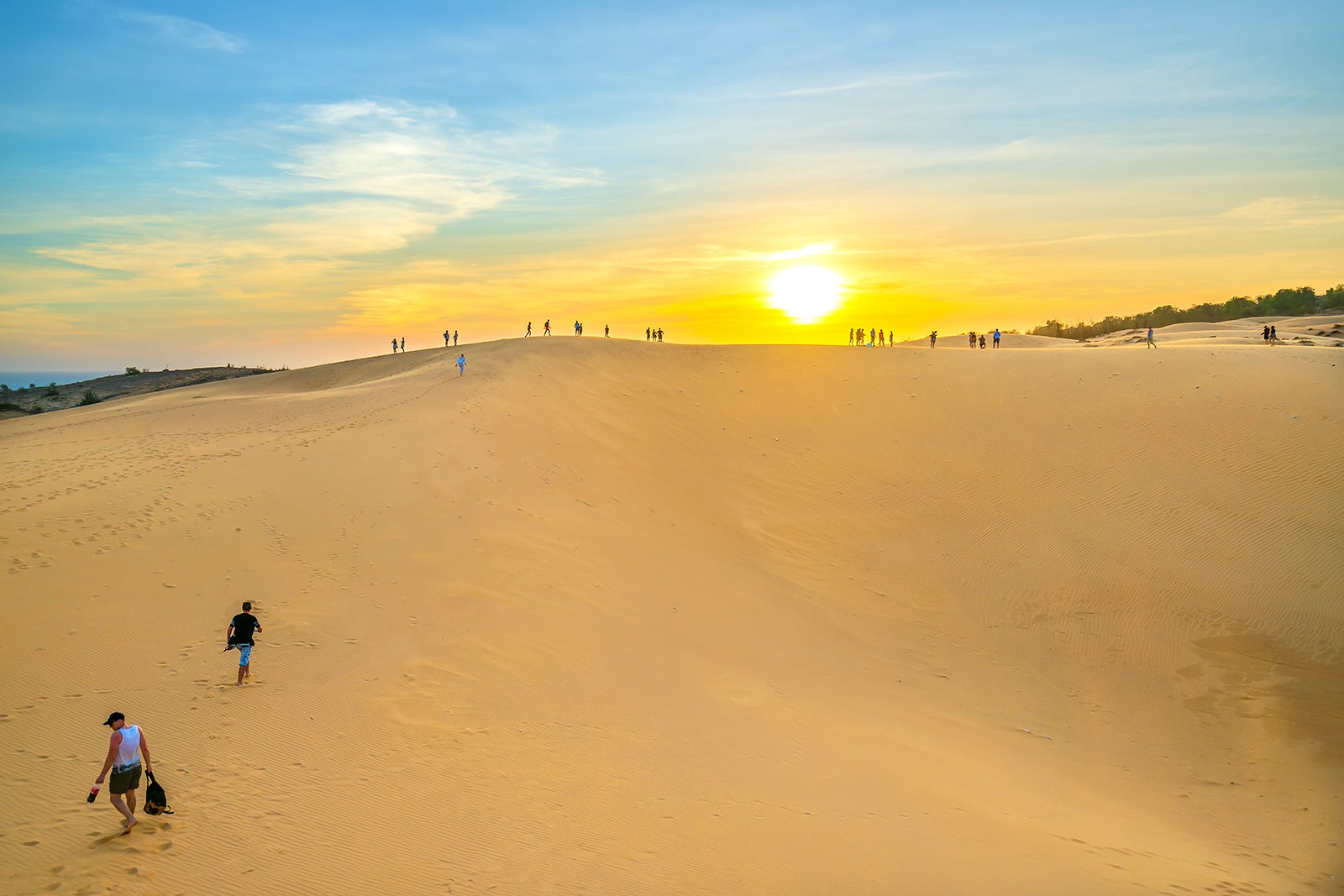 Hoi An: Traveling in the Central region, the most feared is the harsh sunlight in this country, but in August, Hoi An has very little sunshine. Walking in the old town at this time, sometimes there will be gentle breeze blowing through, without having to squeeze with the crowded crowd, just to see the colorful lanterns because it is also about mid-autumn.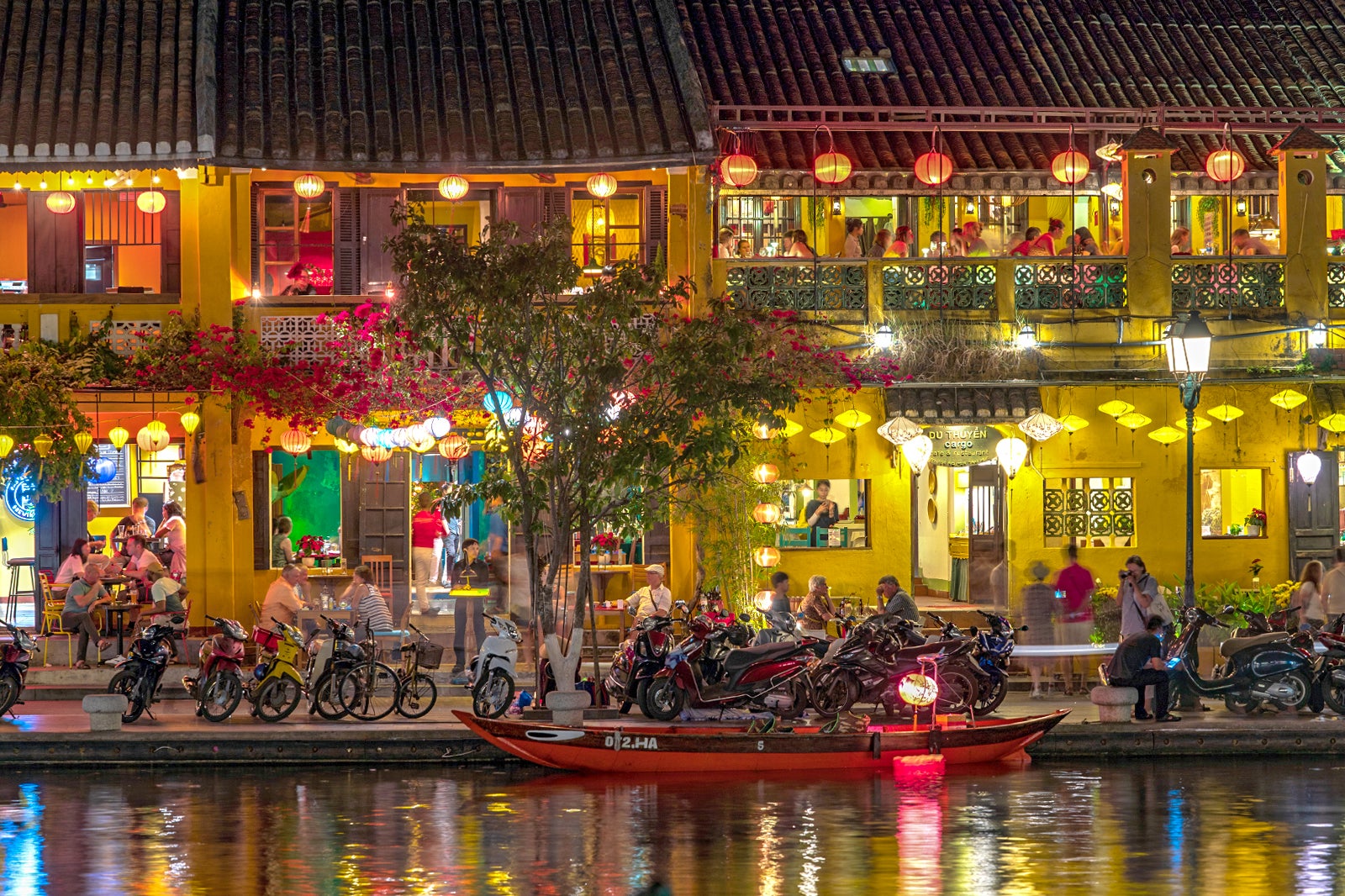 September
Dong Thap: Lotus in Dong Thap Muoi blooms in the flooding season, around July to October of the lunar calendar so if you want to watch the lotus bloom around September of the solar calendar is very suitable. Lotus is everywhere in Dong Thap. Even on the ripe rice fields, the lotus faintly blends in, forming a highlight for the beautiful natural picture.

An Giang:The annual flood season in the Mekong Delta starts from about September to November, flood waters from upstream massively flow downstream and then into the big sea, of which An Giang is at the headwaters, one of earliest pickup flood. Water season brings shrimps and fishes for people's meals, brings silt to the field, brings a happy season with a new coat for the land of An Giang.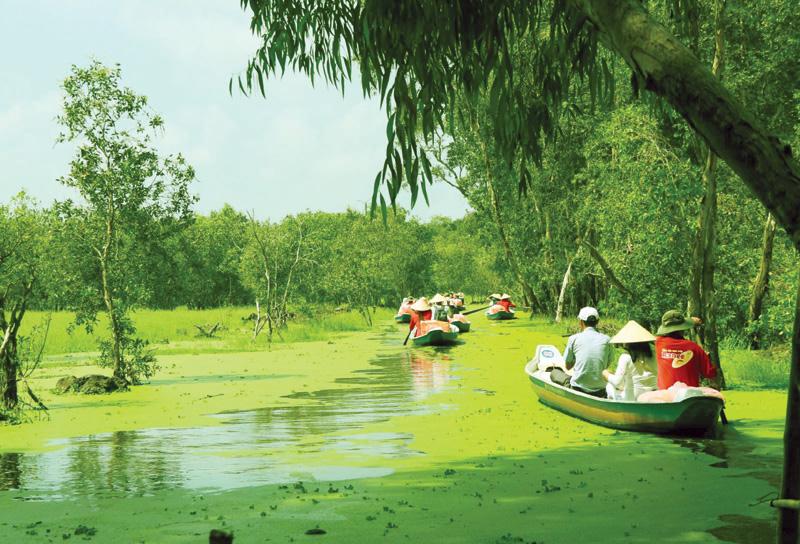 October
Going to Ta Xua to "catch" clouds: Belonging to Bac Yen district, Son La province, Ta Xua has the beauty of the Northwest with thick mountains, steep and winding mountain passes and fog. The best time to hunt is from October to April, so don't miss this opportunity!


Yellow rice terraced fields in Yen Bai: If you have a plan to go to Yen Bai, you must cultivate the right rice crop. At that time, each terraced field was covered with gold, and the sky was bright yellow. Coming to Mu Cang Chai in October, you will surely have to burst because the natural scenery is so beautiful, not unlike a picture painted.

November 
Da Lat wild flowers, pink grass hills: Wild flowers and pink grass hills are also one of Dalat's specialties and do not forget to visit this city of thousands of flowers to record memorable photos!


Ha Giang: November is the time when triangle flower blooms, colorful flower beds with purple purple color spread across the road covering the majestic mountains and forests of Ha Giang that makes everyone fall in love. You can explore the vascular triangle flower fields in Sung La, Pho Bang village, Lung Tao hillside ...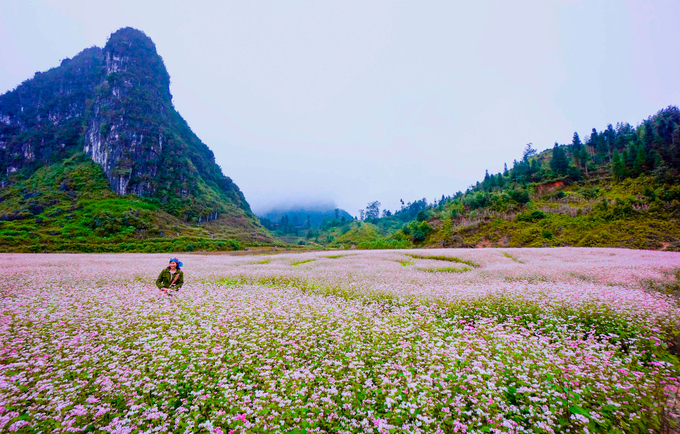 December
Sapa: December is a very cold time in Sapa but this is also the time when you will have the opportunity to touch the snow. Besides, you can also participate in interesting winter festivals and enjoy fascinating cuisines in Sapa.



Phu Quoc: December is during the dry season in Phu Quoc. At this time, the pearl island is sunny but the sea breeze is very suitable for you to swim and experience life on the island.